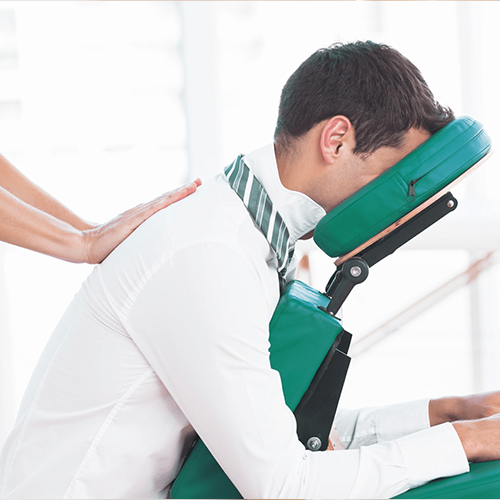 Corporates Massage
Today's workplace is a fast paced competitive environment where employees are pushed to their mental and physical limits. Creating a balanced and positive environment for your staff is crucial not only for you and your staff's wellbeing but also for your company's productivity.
Massage and other healing therapies can significantly help reduce stress and tension that will make a happier and more focused employee pool. This could take the form of a 10 minute chair massage in the office or a 60 minute full body treatment in or out of office. At Vidya Therapies we offer many convenient options to suit any corporate requirement.
Help your employees overcome these barriers to success with the benefits of massage while creating a more positive work environment that  will lead to better business results.
Our office massage services :
Chair massage
Desk massage
seated Trigger points
Indian head massage
Reflexology (Hand and feet)
Couch massage
On site massage packages :
2hrs: £140
3hrs: £205
4hrs: £265
5hrs: £325